This is the second in a series of posts about my experience with Nite Hood and The Dragons' Den. The first post can be found here.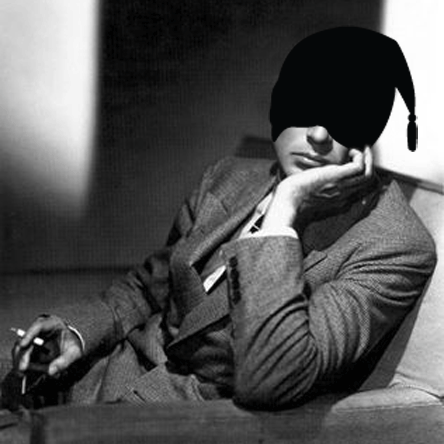 A month after the audition my phone rings. Nite Hood has cleared the first hurdle. I'm about to venture into the Dragons' Den.
Instantly my brain shifts into opportunity mode. I'm back in the "song and dance" of pitch routine, dreaming of the bright lights of the glittery circus that is television.
I decided to talk to a few business savvy friends (at least more experienced than I) to develop a convincing plan and pitch. The message I got was "talk statistics and growth projections". I dove in, it was elaborate, it was epic, and …it just wasn't me. I ran it past some friends, and my favourite comment was "Yep, that was as dry as toast".
Problem was this is two days before the show. And here I am feeling a whole lot less than confident. I actually considered slipping on my Nite Hood so I could block out the world for a bit.
Instead, I decided to go back to my point form notes because they focused a more on the story, than the hardcore business angle:
1. The inspiration (wearing a t-shirt inverted on my head when I sleep)
2. The dabbling (how my friends and family loved my test hood)
3. The demo (all the reasons that the Nite Hood is simply better than any other sleep mask – intelligent fabric, stays on, feels cozy, eco-conscious, locally-made, etc).
4. The test marketing (getting the website up, getting into stores, doing some advertising and 'pop-up' sales events)
5. The logistical feasibility (the amazing process we have from set up to supply)
6. Testimonials (from regular folks to police offers to Margaret Atwood, Canada's real Queen).
How to Pitch a Dragon. Better yet, Five Dragons.
Practicing consisted of doing my routine in front of my computer and camera. Well not entirely. There were also five pictures of the each of the Dragons staring back at me from the wall.
It sounds silly, but it was a heck of a learning curve. Pitching to 5 people (one of whom might give you dreamy amounts of money) requires connecting with each individually, fixing them with my best Dragon gaze and really pushing out with it.
I recorded myself as I went through the material (kinda goofy – you won't see me on a soap opera any time soon) and smoothed out the presentation. I did this right up until the night before the big  presentation.
I had a 9 a.m. call time. I set my alarm for 6. Was in bed at 10, feeling relaxed and confident. Then, just after midnight, fast asleep, Nite Hood on, my Skype chime goes off. Whaaaa? Someone's calling? It's a friend from out west with some last minute notes. Well, they say timing is everything. And unfortunately this wasn't the best time.
I'm wide awake.
And it's 3 am.
How ironic…
Next stop – The Big Pitch.
Looking for more about the experience of putting Dragons to sleep? Check out Part Three of Nite Hood and The Dragons' Den here
And don't miss the show(March 12, 8pm – CBC).