(because sleep masks are the high heels of sleepwear)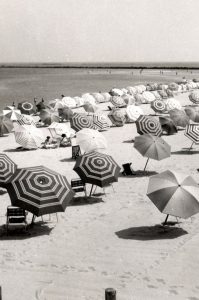 Tis the season of warm air, flowers, hay fever and sun that, while beautiful, rises a little bit too early for some of us, and sets a bit too late. If you're like us, you love falling asleep to the sounds of summer, but find that the light we love is a bit too strong for your eyelids, a sleep mask or a brick wall to block out.
It's no secret that that's why we created the Nite Hood™. We tried everything from sleep masks to cut up t-shirts in an attempt to get our summer snooze on, but elastic bands get tangled, and cotton or satin can be suffocating. Plus, neither play nicely with hammock strings at a cottage, on a sunny summer day.
So we thought we'd take this opportunity to remind you why the Nite Hood™ is a better sleep solution than any sleep mask (or ruined t-shirt) will ever be, and why it's simply perfect for summer:
Hot air, cool proprietary bamboo blended fabric – we spent a lot of time finding the perfect material for the Nite Hood. It had to be light enough and breathable enough that it's comfortable to wear on warm muggy nights.
Consistent light blockage – the Nite Hood™ isn't like a sleep mask. It's not strapped to your face with only one workable location. It becomes part of you. If you shift it – it will slip right back into place to keep working it's dark magic.
It's portable – Going to the cottage? Flying out west? Or simply migrating from the bed to the couch? The NiteHood is weightless, fits easily in a pocket, and resumes its original shape after lying flat for just minutes.
So skip the sleep mask, and love the season of sun, with better, more restful sleep and a cool comforting embrace that puts your head to hammock.
August is relax time!
20%OFF
Insert "

August20

" in the promo code box when ordering.
Offer good until August 31, 2017.